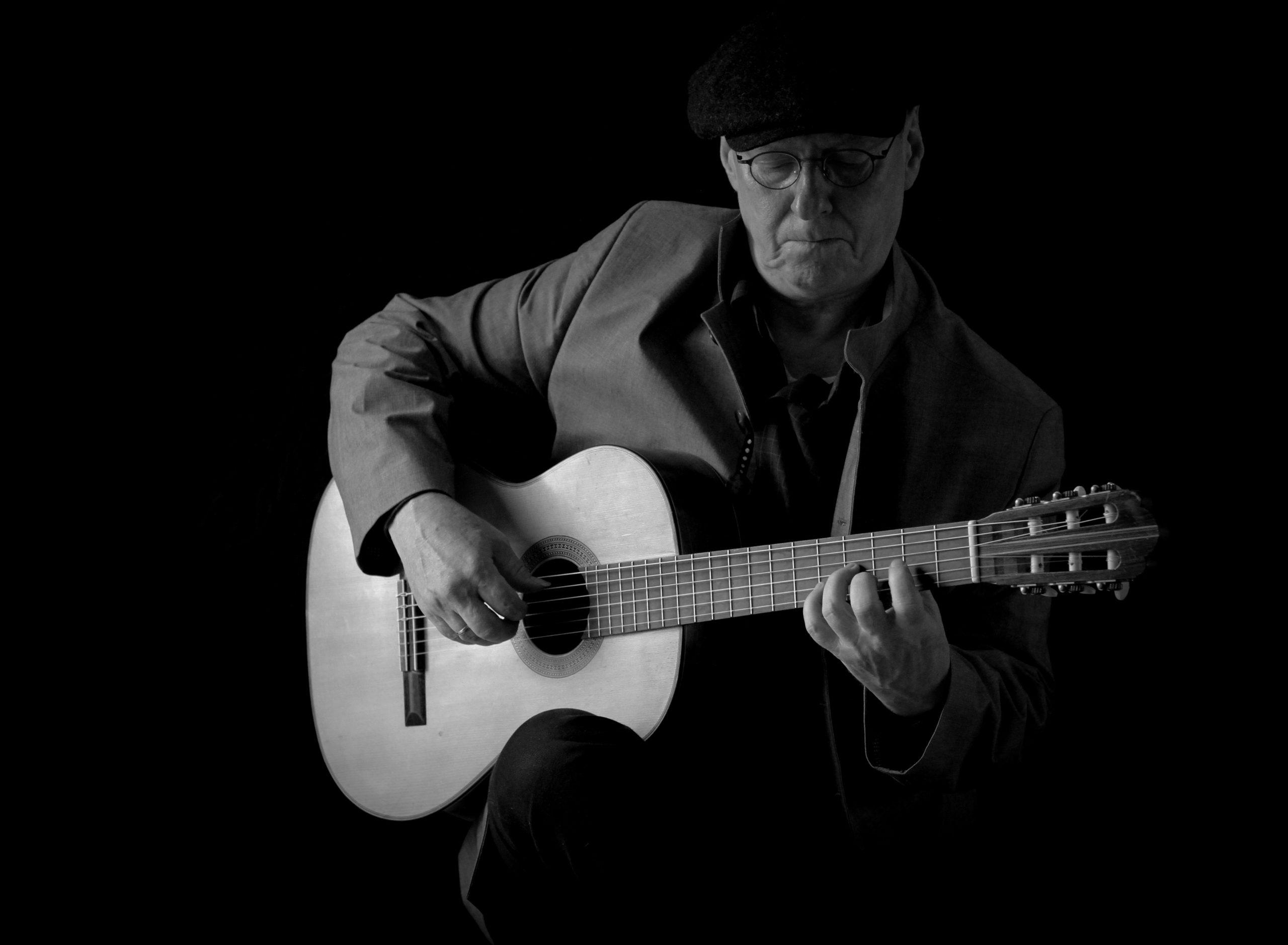 Steven Wingfield (b. 1955): Teyatá (1988) - for 2 guitars (live)

Gantriis-Zimmermann Guitar Duo, Copenhagen Jazz Festival 2021

12:28

Eli Tausen á Lava (b.1997): Dropped In (2020) - for 2 guitars (live)

Gantriis-Zimmermann Guitar Duo, Copenhagen Jazz Festival 2021

10:13

Robert Jürjendal (b.1966): Sentimental Journey (2018) - for 2 guitars and vibes (live)

Gantriis-Zimmermann Guitar Duo with Tineke Noordhoek, Copenhagen Jazz Festival 2021

7:17

Hsueh Yung-Shen (b.1952): Scherzo-Trio (2017) - for 2 guitars and percussion (live)

Gantriis-Zimmermann Guitar Duo with Tineke Noordhoek, Copenhagen Jazz Festival 2021

5:05

Emil Palme (b.1991): Fates (2021) - for 2 guitars (live)

Gantriis-Zimmermann Guitar Duo, Copenhagen Jazz Festival 2021

8:21

Toumani Diabaté (b.1965): Kaounding Cissoko (2008/2016) - for Kora guitar and classical guitar (live)

Gantriis-Zimmermann Guitar Duo, Copenhagen Jazz Festival 2021

7:33

Roland Haraldson (b.1955): Warning To The Rich - for soloist, bass, alto, 2 sopranos and guitar quartet (live)

Corona Guitar Kvartet w/St.Olai Vokalensemble, Soloist: Lasse Bach, Conductor: Roland Haraldson. World Premiere Performance, recorded live at St.Olai Cathedral, Helsingør, Denmark, April 22 2018

4:18

Robert Jürjendal (b. 1966): Bells From The Past - for acoustic guitar, vibraphone, corno da caccia and electric guitar

Five Seasons: Volkmar Zimmermann (acoustic guitar), Madis Metsamart (vibraphone), Aleksei Saks (Corno da Caccia), Robert Jürjendal (electric guitar) - from album 'Five Seasons'

9:22

Robert Jürjendal (b. 1966): Ballad To Holy Mother - for U8 touch guitar and acoustic guitar

Five Seasons: Robert Jürjendal (U8 Touch guitar) & Volkmar Zimmermann (guitar) - from album 'Five Seasons'

4:26

Robert Jürjendal (b. 1966): Things We Trust In - for solo guitar

Five Seasons: Volkmar Zimmermann (guitar) - from album 'Five Seasons'

4:35

Robert Jürjendal (b. 1966): Love's Philosophy - for soprano and guitar

Five Seasons: Sara Fiil (soprano) & Volkmar Zimmermann (guitar) - from album 'Five Seasons'

4:18

Stephen Wingfield (b.1955): Teyatá (1988) - for 2 guitars

Gantriis-Zimmermann Guitar Duo - from album 'Pinpoints'

11:19

Egil Harder (1917-1977): Den blå Anemone - arr. for 2 guitars by Svend Hedegaard

Gantriis-Zimmermann Guitar Duo - from album 'Pinpoints'

2:07

Astor Piazzolla (1921-1992): Decarísimo (tango) - arr. for 2 guitars by Pepe Ferrer

Gantriis-Zimmermann Guitar Duo - from album 'Pinpoints'

3:42

Frederik Mompou (1893-1987): Cuna (berceuse) - arr. for 2 guitars by Kristian Gantriis

Gantriis-Zimmermann Guitar Duo - from album 'Pinpoints'

3:45

Hsueh-Yung Shen (b.1952): Sonnet 18 - for choir, piano and guitar (live)

with Skt.Olai Vokalensemble and Karen Kruska (piano), recorded at St.Olai Cathedral, Helsingør, Denmark

4:29

John Oliver (b.1959): Ornamental - for viola and guitar

with Karen Bentley Pollick, recorded in Vilnius, Lithuania

6:06

John Oliver (b.1959): A Dream of Africa - for viola and guitar

with Karen Bentley Pollick, recorded in Vilnius, Lithuania

4:30

Fred Frith (b.1949): Álftanes - for guitar quartet

Corona Guitar Kvartet - from album 'Taut'

7:46

Dorothy Hindman (b.1966): Taut - for guitar quartet

Corona Guitar Kvartet - from album 'Taut'

6:29

Faye-Ellen Silverman (b.1947): The Mercurial Guitarist I (lyrical) - for solo guitar

Volkmar Zimmermann (guitar), recorded by Viggo Mangor at Hendriksholm Church, Rødovre, Denmark, June 2014

1:54

Faye-Ellen Silverman (b.1947): The Mercurial Guitarist II (mysterious) - for solo guitar

Volkmar Zimmermann (guitar), recorded by Viggo Mangor at Hendriksholm Church, Rødovre, Denmark, June 2014

1:55

Faye-Ellen Silverman (b.1947): The Mercurial Guitarist III (angry) - for solo guitar

Volkmar Zimmermann (guitar), recorded by Viggo Mangor at Hendriksholm Church, Rødovre, Denmark, June 2014

2:27

Faye-Ellen Silverman (b.1947): The Mercurial guitarist IV (mysterious) - for solo guitar

Volkmar Zimmermann (guitar), recorded by Viggo Mangor at Hendriksholm Church, Rødovre, Denmark, June 2014

1:16

Faye-Ellen Silverman (b.1947): The Mercurial Guitarist V (lyrical) - for solo guitar

Volkmar Zimmermann (guitar), recorded by Viggo Mangor at Hendriksholm Church, Rødovre, Denmark, June 2014

2:22

Volkmar Zimmermann (b.1956): Jingle for Lindhardt&Ringhof Publishing House - for solo guitar

Volkmar Zimmermann (guitar), recorded by Viggo Mangor at Brønshøj Church, 2014

0:24

Robert Jürjendal (b.1966): Mutability - for small ensemble (live)

Five Seasons: Robert Jürjendal (electro-acoustic guitar, electronics), Volkmar Zimmermann (guitar), Aleksei Saks (corno da caccia), Madis Metsamart (vibraphone), Sara Fiil (soprano) - World premiere performance 6.4.2013, debut concert at Tallinn Music Week, House of Blackheads, Tallinn, Estonia.

8:06

Faye-Ellen Silverman (b.1947): Processional - for solo guitar

Volkmar Zimmermann (guitar) - from album 'Transatlantic Tales'

7:42

Faye-Ellen Silverman (b.1947): 3 Guitars - for guitar trio

Corona Guitar Trio (Per Dybro Sørensen, Volkmar Zimmermann, Kristian Gantriis) - from album 'Transatlantic Tales'

12:47

Faye-Ellen Silverman (b.1947): The Wings of Night (2008) – for guitar and mixed choir (excerpts) (live) I. Wild Nights! Wild Nights! (Text by Emily Dickinson)

Volkmar Zimmermann (guitar) with Vilnius Municipal Choir Jauna Muzika, conducted by Roland Haraldson. World premiere performance 15.05.2009 at St.Catherine's Church, Vilnius, Lithuania. Recorded by Lithuanian National Radio LRT.

3:21

Faye-Ellen Silverman (b.1947): The Wings of Night (2008) – for guitar and mixed choir (excerpts) (live) II. Comfort-Killing Night (Text by William Shakespeare, from 'The Rape of Lucrece')

Volkmar Zimmermann (guitar) with Vilnius Municipal Choir Jauna Muzika, conducted by Roland Haraldson. World premiere performance 15.05.2009 at St.Catherine's Church, Vilnius, Lithuania. Recorded by Lithuanian National Radio LRT.

5:31

Faye-Ellen Silverman (b.1947): The Wings of Night (2008) – for guitar and mixed choir (Excerpts) (live) IV. The Night Before the Battle (Text by William Shakespeare, Henry V: Act IV Prologue)

Volkmar Zimmermann (guitar) with Vilnius Municipal Choir Jauna Muzika, conducted by Roland Haraldson. World premiere performance 15.05.2009 at St.Catherine's Church, Vilnius, Lithuania. Recorded by Lithuanian National Radio LRT.

6:27

Jonas Tamulionis (b.1949): Suite de los Espejos, Op.288 (2003) – for guitar and mixed choir (live) I. Initium (Lyrics by Frederico Garcia Lorca)

Volkmar Zimmermann (guitar) with Vilnius Municipal Choir Jauna Muzika, conducted by Roland Haraldson. European premiere performance 15.05.2009 at St.Catherine's Church, Vilnius, Lithuania. Recorded by Lithuanian National Radio LRT.

3:28

Jonas Tamulionis (b.1949): Suite de los Espejos, Op.288 (2003) – for guitar and mixed choir (live) II. El gran Espejo (Lyrics by Frederico Garcia Lorca)

Volkmar Zimmermann (guitar) with Vilnius Municipal Choir Jauna Muzika, conducted by Roland Haraldson. European premiere performance 15.05.2009 at St.Catherine's Church, Vilnius, Lithuania. Recorded by Lithuanian National Radio LRT.

2:32

Jonas Tamulionis (b.1949): Suite de los Espejos, Op.288 (2003) – for guitar and mixed choir (live) III. 'Berceuse' al espejo dormido (Lyrics by Frederico Garcia Lorca)

Volkmar Zimmermann (guitar) with Vilnius Municipal Choir Jauna Muzika, conducted by Roland Haraldson. European premiere performance 15.05.2009 at St.Catherine's Church, Vilnius, Lithuania. Recorded by Lithuanian National Radio LRT.

3:14

Jonas Tamulionis (b.1949): Suite de los Espejos, Op.288 (2003) – for guitar and mixed choir (live) IV. Símbolo (Lyrics by Frederico Garcia Lorca)

Volkmar Zimmermann (guitar) with Vilnius Municipal Choir Jauna Muzika, conducted by Roland Haraldson. European premiere performance 15.05.2009 at St.Catherine's Church, Vilnius, Lithuania. Recorded by Lithuanian National Radio LRT.

4:11

Jonas Tamulionis (b.1949): Suite de los Espejos, Op.288 (2003) – for guitar and mixed choir (live) V. Rayos (Lyrics by Frederico Garcia Lorca)

Volkmar Zimmermann (guitar) with Vilnius Municipal Choir Jauna Muzika, conducted by Roland Haraldson. European premiere performance 15.05.2009 at St.Catherine's Church, Vilnius, Lithuania. Recorded by Lithuanian National Radio LRT.

3:45

Martin Hall (b.1963): Lied Zwei - for soprano, guitar and soundscapes

Sara Fiil (soprano), Volkmar Zimmermann (guitar,recomposition & arrangement), Mikkel Meyer (soundscapes) – recorded by Peter Helms, post-production and remix by Mikkel Meyer – from album 'Hospital Cafeterias', 2009

3:05

Martin Hall (b.1963): An Attempt of Interruption - for soprano and guitar

Sara Fiil (soprano), Volkmar Zimmermann (guitar, recomposition & arrangement) Recorded by Peter Helms at the Royal Academy of Music, Copenhagen 2008.

3:26

Martin Hall (b.1963): Leathern - for soprano, multilayered guitars and vocals

Sara Fiil (soprano), Volkmar Zimmermann (multilayered guitars, vocals, recomposition & arrangement). Recorded and produced by Peter Helms at the Royal Academy of Music, Copenhagen 2008.

6:37

Hsueh-Yung Shen (b.1952): Polar Nights - for guitar quartet

Corona Guitar Kvartet - from album "Corona Guitar Kvartet", 2008

9:28

Ole Buck (b.1945): Concerto for two guitars and orchestra (live)

Sommer/Zimmermann Guitar Duo (Jan Sommer and Volkmar Zimmermann) with Lithuanian State Symphony Orchestra, conducted by Martins Ozolins. World premiere performance 02.03.07 at Vilnius Congress Hall, Vilnius, Lithuania.

26:17

Jonas Tamulionis (b.1949): Perpetuum Mobile, Op.292 (2005) – for guitar trio

Volkmar Zimmermann with Ester Poli and Leopoldo Saracino (Duo Lapoli) – from album 'Jonas Tamulionis - selected compositions for guitars', 2005.

5:46

Svend Hedegaard (b. 1959): Via (1998) - for guitar quartet

Corona Guitar Kvartet - from album 'Northpoints', 2003

12:36

Carl Maria von Weber (1786-1826): Theme and variations, Op.3, nr.4 – for 2 guitars

Jan Sommer and Volkmar Zimmermann - from album 'Meine Lieder, meine Sänge', 2002

3:12

Carl Maria von Weber (1786-1826): Moderato Op.3 nr.1 – for 2 guitars

Jan Sommer and Volkmar Zimmermann - from album 'Meine Lieder, meine Sänge', 2002

3:14

Carl Maria von Weber (1786-1826): Durch die Wälder – for 2 guitars

Jan Sommer and Volkmar Zimmermann - from album 'Meine Lieder, meine Sänge', 2002

Carl Maria von Weber (1786-1826): Andante Op.3 nr.2 – for 2 guitars

Jan Sommer and Volkmar Zimmermann - from album 'Meine Lieder, meine Sänge', 2002

Fernando Sor (1778-1839): Fantasie, Op.54, Allegro (Dans le genre espagnol) - for 2 guitars

Sommer/Zimmermann Guitar Duo - Recorded and produced by Niels Henriksen, Copenhagen, 2003

5:14

Enrique Granados (1867-1916): Dedicatoria (Cuentos de la Juventud, nr.1) - arr. for 2 guitars by Jan Sommer

Sommer/Zimmermann Guitar Duo - Recorded and produced by Niels Henriksen, Copenhagen, 2003

1:37

Padre Antonio Soler (1729-1783): Sonate Nr.84 - arr. for 2 guitars by Jan Sommer

Sommer/Zimmermann Guitar Duo - Recorded and produced by Niels Henriksen, Copenhagen, 2003

2:57

Astor Piazzolla (1921-1992): Lo Que Vendrá - arr. for 2 guitars by D. Aussel-Estrada

Volkmar Zimmermann and Morten Ridder. Recorded at Luther Church, Copenhagen, 1994, by Finn Kaufmanas

4:03

Morten Praëm: Venskabssangen (1990)

Lyrics and music: Morten Praëm, electric and acoustic guitars: Volkmar Zimmermann, keyboards and harmonica: Morten Praëm, saxophone: Rasmus Kjærsgård, bass: Nikolaj Land, drums: Bo Pedersen, vocals: Hlin Thorsteinsdottir, Ursula Bach, Volkmar Zimmermann, Lars-Bo Kjær - from single "Hjemstavnssangen/Venskabssangen", Morten Praëm MpMusic, 1990/2004

5:26
No upcoming event scheduled
Volkmar Zimmermann studied guitar at Hochschule für Musik und Darstellende Kunst in Frankfurt am Main and at The Royal Academy of Music in Copenhagen, where he graduated with concert-diploma in 1988. He has performed throughout Europe, Russia and North America both as a soloist and in collaboration with numerous classical and contemporary ensembles.
Volkmar Zimmermann has appeared on several recordings since his album-debut with German contemporary jazz-rock band PSI in 1977.
In his guitar playing, Volkmar Zimmermann embodies as well as expresses the essence of aesthetics, whether in classical canonized works by heritage-composers, or in contemporary works written especially for him or his ensembles.
Gantriis-Zimmermann Guitar Duo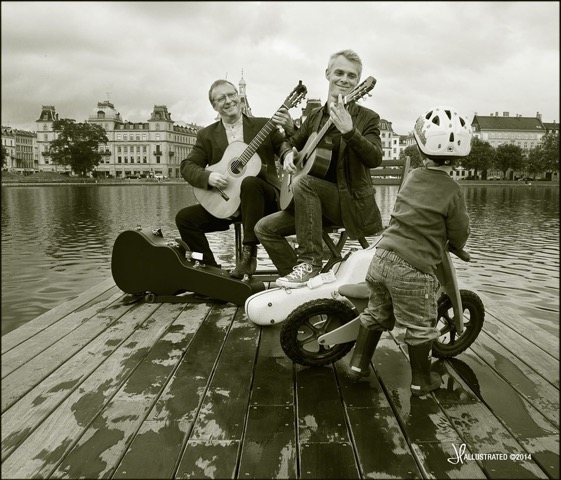 The two kindred aesthetic spirits, Kristian Gantriis and Volkmar Zimmermann, has performed together since 2001. In 2014 they formed a duo performing original works for guitar as well as guitar-arrangements tailormade for the duo.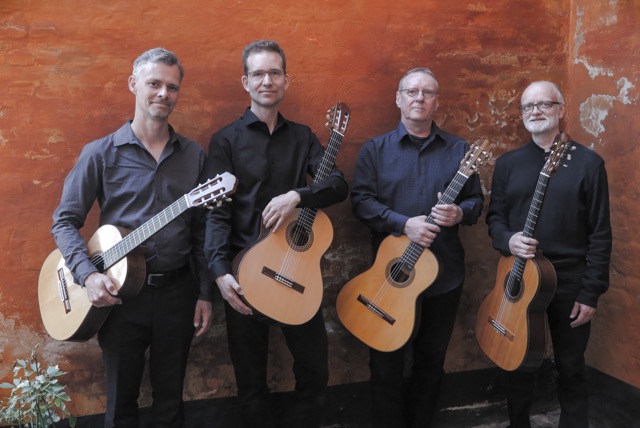 Corona Guitar Kvartet has toured Europe and North America since its foundation in 1995. Ranging from original compositions to arrangements of pieces from the Renaissance until the present time, Corona Guitar Kvartet is an important player on the international music scene.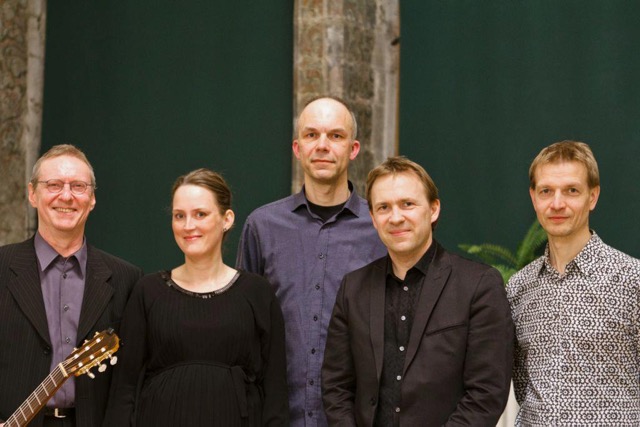 Classical music, electronic music, minimalism and rock combined with a specific sound, enriched with electronic elements and effects; combined with an arsenal of instruments. Much, much more …
Volkmar Zimmermann
Booking: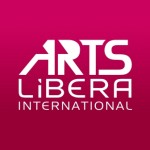 Office in the United Kingdom
7 Redwood Close, Bulwark, Chepstow Monmouthshire, NP16 5RJ, UK Phone: +44 795 11 66 977 Email:
board@artslibera.com
Office in the Baltic countries
LT – 10309 Vilnius, Lithuania
Phone: +370 677 00 699